Governor Profiles
Sue Corbett
Chair of Governors
Originally elected as the Chair of Governors in September 2020, Sue has over 18 years' public sector experience, working predominantly in education capital programmes. She is currently Head of Capital Programmes for Star Academies, leading multidisciplinary teams to manage the trust's condition funding and new build free schools programmes. She is also responsible for delivering the trust's carbon reduction plan. Prior to that, she spent 7 years working in various roles for the Department for Education and their property company LocatED. These roles included Head of Land Policy in the Central Capital Unit and Project Director on the free school programme. She was also a Director on the Haringey Education Partnership (HEP) Board.
Cllr Bob Harris
LA Representative Governor
Bob Harris is a retired teacher/senior lecturer. He worked in London comprehensive schools and Further Education variously as a teacher of modern languages, vocational education, curriculum development and as head of sixth form. As a local elected Councillor he served as the Chair of the Education Committee of Haringey, and as Cabinet member for Health and Adult Social Care and for Finance and Resources. His skills and experience include educational development, performance management, finance and human resources, making senior appointments, team working and community engagement.
He is also a Governor at Haringey Sixth Form College, where he currently chairs the Curriculum and Standards Committee, and is keen to build informal links between Park View and the College.
Sylvia Dobie
Co-opted Governor
Sylvia has been a Governor at Park View for a number of years, a Parent Governor and now a Co-opted Governor.
Sylvia has spent most of her working life in Local Government Education, so has a vast knowledge of educational matters. She really enjoys being a Park View Governor and seeing the school on the journey of improvement over recent years. She states she is immensely proud of all the staff and students of Park View and takes her role as school Governor very seriously.
Sarah Williams
Parent Governor
Sarah Williams has children at Park View School and has been an active governor since 2013. Sarah sits on the Finance & Resources Committee. She is a professional musician and a Music teacher. She plays the trombone; performing in West End theatres, orchestras and for film and television. Sarah also teaches Music in primary and secondary schools.
Andy Webster
Headteacher Governor
Andrew Webster was appointed as the headteacher of Park View School in September 2014. He has extensive experience in school senior leadership and governance across a range of Schools, including 5 years as deputy headteacher at Elizabeth Garrett Anderson School in Islington.
Andrew is originally a musician by training and graduated from Leeds College of Music in 1999 with a BA (Hons) in Jazz Studies. Andrew is also a classically trained flautist and has been studying musical instruments since the age of 8. He is a keen practitioner of the Korean martial art, Taekwon-do.
Since the year 2000 Andrew has worked as a teacher, head of department, senior leader and school inspector in inner-London Schools and he is committed to raising the standards in education, particularly for the most disadvantaged. He is an advocate of high-quality inclusive education for all.
Joe Hoddy
Co-opted Governor
Joe studied English at Exeter University, before graduating from the Teach First programme and holds a Masters in Leadership from UCL. He worked at St Mary Magdalene Academy for eight years, a large all-through Academy in Islington, teaching English and leading on pupil achievement and learning as the Deputy Head and subsequently, Head of Sixth Form. The school offered both A-Levels and the International Baccalaureate programme. In 2017, Joe joined the London Academy of Excellence Tottenham as the Deputy Head (Academic): a founding member of the Sixth Form School. During his time there, he has led on curriculum, student achievement, destinations and staff development. The school recently received an 'Outstanding' judgement from Ofsted following its first full inspection.
Indra Nauth
Co-opted Governor
Indra became a governor in January 2022, She is an experienced Programme manager with over 25 years' experience of programme and project management across finance, further education and charity sectors. She currently works for a national race equality charity as a Programme Director, working to ensure positive outcomes for young people from Black, Asian and mixed heritage backgrounds. Indra lived in Tottenham for over 30 years and is a former pupil of Park View School, then known firstly as William Forster and then Langham Secondary School.
Sam Raphael
Co-opted Governor
Sam is an academic at the University of Westminster, where he teaches and researches in the field of Politics and International Relations. He is also the Assistant Head of the School of Social Sciences, which has over 100 staff and 1500 students, and has overall responsibility for teaching, learning and student experience. Sam has four children – three of whom are at Park View – and is fully committed to the school's community, ethos and developing approach to teaching and learning.
Ali Thoburn
Parent Governor
Ali became a parent governor at Park View School in 2017 having a daughter in Year 8 and a son in year 11. Previous to his children entering Park View, Ali was a parent governor and for two years Chair of Governors at Chestnuts Primary.
Originally raised in the North West and Liverpool, Ali has lived in the area for the last 22 years. A Patinator by trade and a musician by heart.
Elsa Dechaux
Parent Governor
Elsa is a parent governor. She has been a research scientist in a large pharmaceutical company for nearly 20 years, where she has run complex research projects. She has also led the continuous improvement team and been the staff's representative in the company's employee forum.
She is concomitantly running a Tottenham-based osteopathic practice, through which she is caring for people of all ages and from many of our local communities.
She believes in the power of education, and in the key place of schools at the heart of the community.
Harriet Crowley
Parent Governor
Elected in January 2020, as a parent governor Harriet has one child at the school and one joining in September 2020. She is an experienced project and change manager having worked in the charity sector for 20 years. She has worked on a wide range of projects from delivering food assistance to strategic planning. She looks forward to using her skills and experience to benefit and working closely with the Park View community.
Simona Intelligente
Parent Governor
Simona is a parent Governor. She is an early year practitioner having worked in the local community nursery for the past 8 years where she understands the importance of early intervention. Working in partnership with families and external agencies, building strong relationship's. Working closely with community families has given her a sense of belonging and inclusion.
Her passion is inclusion and integration. Every child deserves the best education to fulfil their potential and lifelong aspirations.
Olympia Harvey
Parent Governor
Olympia has spent her career sharing her passion for Science and Technology with young people, at the Royal Institution and Raspberry Pi Foundation. She is particularly passionate about increasing the diversity of people participating in STEM education and careers. She brings experience of budget management, marketing and communications and her Mental Health First Aid training to contribute to the work of the Park View Governors. She grew up in Haringey, and has a daughter studying at Park View as well as another in primary school.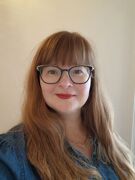 Catherine Whittall
Parent Governor
Catherine is a parent governor, with one child in Year 7 and another in primary school. She grew up in Haringey, attending local schools and is a keen supporter of state education. She has a Master's degree in Health Management from Imperial College and worked for over a decade in the public sector, managing performance and contracts in the NHS and Department of Health. She has a passion for science, music and culture which she loves sharing with children to help broaden their horizons.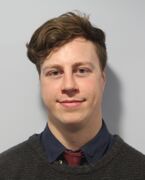 Monty Shield
Staff Governor
Monty is a staff governor and HLTA in the SEND team, having joined Park View in January 2019. Originally hailing from Edinburgh, he/they are now an invested member of the Park View community, having worked variously on the school's Health and Safety Committee; promoting support for LGBTQ+ students, including organising the school's inaugural Pride march in 2022; organising anti-bullying work through the BSafe role; launching a girls' football team at the school; and working as a NEU rep.
Monty will join the English department as a teacher in September 2023. He/they are currently studying an MA in Contemporary Literature and Culture at Birkbeck University of London.